Feature Focus #4: Cost Plus Invoicing
Commercial Contractors – we've got just the thing for you! Cost plus invoicing is offered in Successware Mobile to assist with your commercial invoicing needs. The ability to create cost plus invoices will also help your business if you have been thinking about breaking into the commercial space. We are giving you the tools to do just that!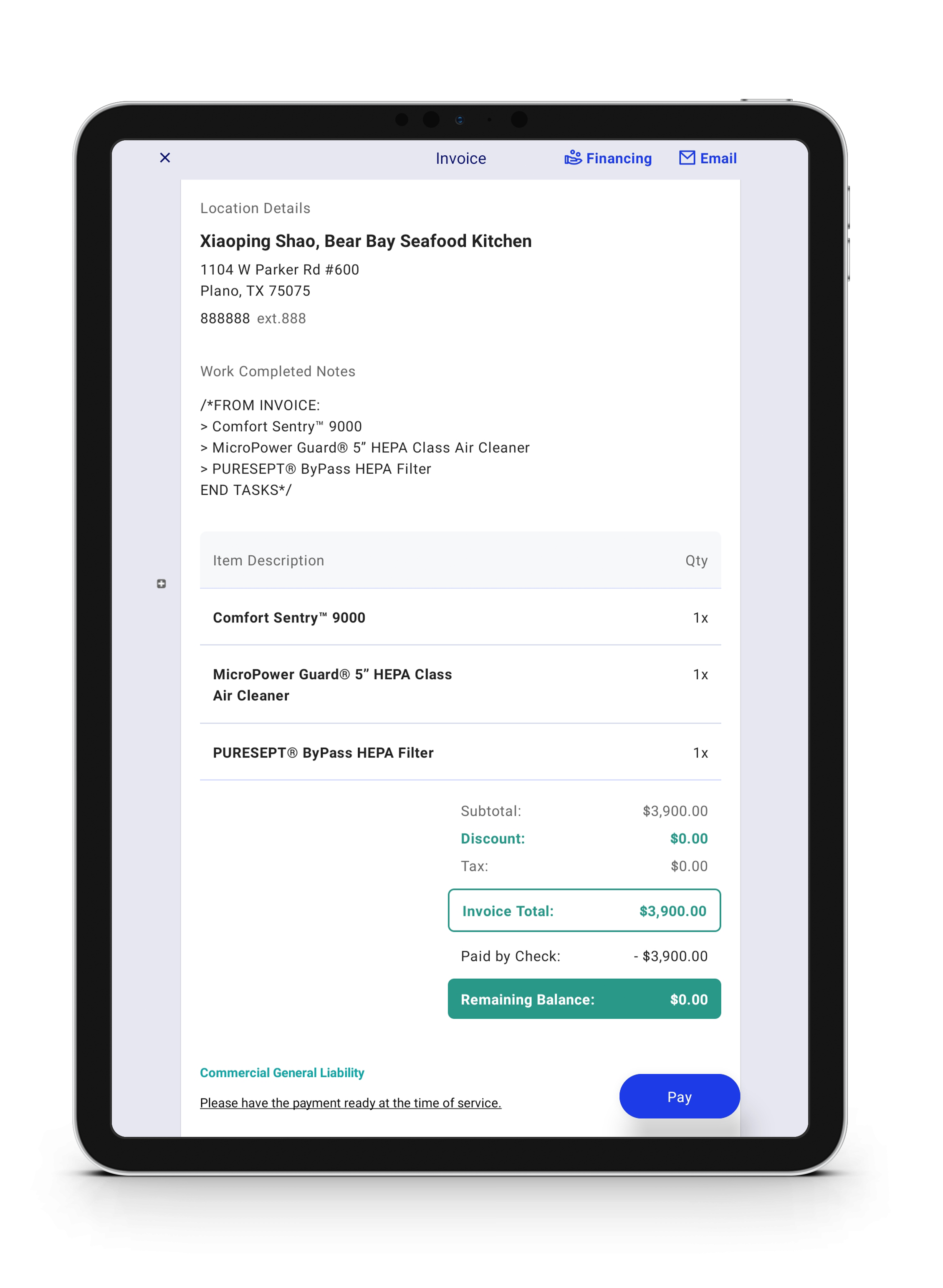 Once enabled in the admin setting, your technicians can create cost plus invoices while in the field directly through the app, just as you can through Successware Office. When selecting a cost plus invoice, your technician can add flat rate tasks, parts, labor, and/or miscellaneous items to an invoice.
Your technicians can present multiple selling options to their customers while in cost plus mode, just like with a regular invoice. Once you have added all your tasks and parts, you can navigate to the invoice page to present it to your customer for approval and payment. You can email a copy of the invoice directly to your customer, and a copy of the invoice will be automatically sent to your back office. Digital invoices eliminate the need for cumbersome paper forms and will help your business go green!
Technicians are also able to hide itemized pricing from the invoice preview screen, invoice PDF, and options PDF, so your customers just see the total price.
If you'd like a demo of Successware Mobile and any of its features in action, use the button below to request a live demonstration. If you have any questions, or want more information, please call us at 888-272-8009.