Did You Know that the new Successware® platform features a dynamic, intuitive call handling screen. It is easy to accept or make calls in our platform and to see all key customer information in one location.
Easily Start Tracking all Customer Interactions
When a customer calls your business, whether via Successware Connection™ or your own phone system, you will need to start a New Phone Call to create a job and log the interaction with the customer. This can be done by simply clicking on the New Phone Call button that is conveniently placed at the top of the Call Handling screen.
Once you have a new call up and running, the screen will be divided into two sections: one for the actual job information and one for the customer record. The job screen lets your Customer Service Rep, or CSR, make notes about the call even before they search for and pull up the customer record, ensuring they do not miss capturing any important information.
You can then easily search for your customer by name, phone number, or address, and Successware will instantly pull up the customer record associated with whatever information you entered. If you do not find the customer information because they are brand new to your business, you can easily create a new customer record.
Successware makes it so you no longer have to flip flop screens to enter a customer record and then move to another screen to take the call/job information – this is now all done from the convenience of one screen.
Complete Customer Information at your Fingertips
If you are speaking with a current customer, you will have access to countless pieces of information about that customer and their service history. It is important to note that you can make any necessary updates or changes to customer information directly from this screen by clicking on the edit button. You will be able to see things like:
Customer Information: This will include all customer contact information such as name, company, lead source, referral, phone number, email address, and service locations.
Agreement Information: We know how important it is to have agreement information upfront while speaking to a customer. You can see all agreements the customer has and any upcoming visits that are due, making it easy to get those scheduled while on the phone. Or, if you sell an agreement while on the phone, you can add it directly to the customer record from this screen without having to switch screens and lose your place.
Equipment Records: You can see all current equipment the customer has and can edit or add new equipment right from this screen. This will help you when scheduling jobs because you will know the age of the customer's equipment and type, allowing you to make the best possible repair suggestions for service jobs.
Jobs: Any past service or agreement job visit will be documented in this tab so you can get a good overall picture of the customer's history. If a customer is calling because there was an issue with a previous job, you will be able to see what was done and when, allowing you to guide the conversation better to get the best resolution for the customer.
Opportunities: Any opportunity for future sales or work a technician documented for the customer can be found in this section. This is a great chance for you to look in this section and try and upsell any equipment or services to the customer you are speaking with.
Invoices: We make it simple to answer questions about current or previous invoices because they are all right in front of you. If a customer has a question about an invoice, you can easily pull it up and view on the customer record.
Select From Numerous Call Reasons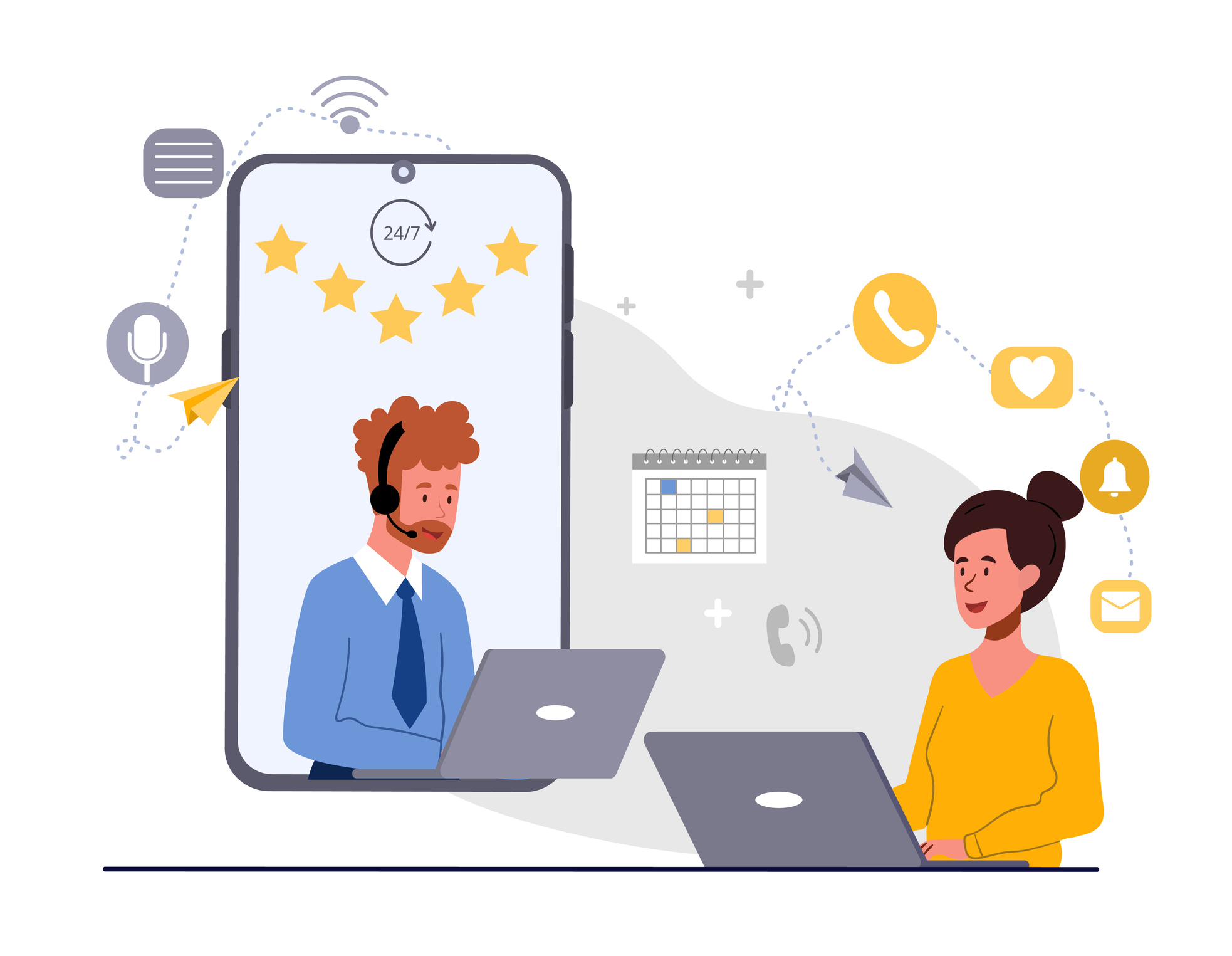 Once you pull up the existing customer record or create a new one, you will begin to enter the reason for the call and job information. You can select from four call types below:
Job Request: This will be your most used call reason. You will select this anytime a customer calls in with a demand, service, or agreement visit request.
Ticket: If the call is for a matter other than a job request, such as a question on billing, you will use the ticket reason.
Sales: You will enter a sales job if a customer needs a quote for a project or has an identified opportunity on their customer record that they would like more information on.
Other: The other call reason can be used for things like a wrong number quick pricing question.
Once you select your call reason, you will create your job. No more moving to a different screen for this, as the call handling screen is dynamic and will automatically update based on the call reason you selected with all the correct fields that need to be filled out.
Quickly Create a Job Request in Successware
After selecting the call reason of "Job Request", Successware will populate with all fields necessary to create and book a job. You will start by selecting the Job Class and Job Type. Once you do this, our intuitive call handling screen will automatically pull up the correct call script for your CSR to use to help guide the conversation. The department will also auto-populate based on the selected job class and job type.
The lead source information will automatically populate if you are a Successware Connection customer. You will no longer have to ask the customer how they heard about you. Instead, it will automatically populate based on the phone number the customer used to call your business.
If you are not a Successware Connection customer, you can still enter the lead source information manually. Capturing this information is very important for future marketing efforts. You will be able to pull reports that will show how many calls came through from each marketing piece. From here, you will be able to evaluate the effectiveness of all your marketing efforts and determine which one has the greatest Return on Investment, or ROI.
There is a section at the bottom of the Job Request screen to enter in any Job Notes. This serves as the job instructions for your technicians, so be as detailed as possible. This will set your technicians up for success because they will come fully prepared and knowledgeable to each customer's job. After entering those few pieces of information, you will then Schedule your job.
Find Next Available Appointment Time Slots with Ease
When you are ready to schedule a job, simply click schedule. A calendar will pop open on the side with available appointment times generated using our Time Slot Capacity Management feature. You will select the date and time that your customer is available for an appointment, or if they have no time preference, you can select that and schedule them for the next available appointment.
From here, you will schedule the job and it will be sent to your Dispatch board to be assigned to a technician. Easy as that!
Thank you for stopping by for our "Did You Know…?" blog series. Was this helpful? Can we answer any additional questions or set you up with in-depth training?
Click the button below to request additional training or to subscribe to our Did You Know blog series or newsletter. You can also email us at didyouknow@successware.com with any further questions.