Did You Know Successware offers a convenient system in our platform where you can easily view all service, sales, and concern calls in one location? This customer interaction history is crucial in your organization utilizing Successware as a CRM system.
Easily View All Phone Calls in One Location
Successware makes it easy to lookup and view all incoming and outgoing calls made to and from your business. This is a great way to monitor call volume, call type, and any potential or recurring issues you may have.
You can access our phone call review screen from the call-taking screen. Here, you can sort and filter call history by many different categories. First up, you can enter a date range for calls you want to view. You can enter a start date and an end date.
You can also filter by employee to see the calls they took and completed. You can filter by who took the initial call and see if anyone had to take over and complete the call. This is an excellent way for managers to determine where to offer employees additional training. If they see trends where employees are transferring the same type of calls because they need help troubleshooting, they can provide more training on that topic or service.
From this screen, you can indicate whether you want to view All Calls, Service Calls, Concern Calls, or Other Calls. This is helpful because you do not have to sort and filter through many calls if you are only looking for service calls or concern calls.
Another help filter is whether you want to include Aborted calls in your search. It may be helpful to view aborted calls and see the reason why they were aborted. Suppose it is a reason like you did not have availability for when the customer wanted an appointment, and you see this happening often. In that case, you may consider adding another truck and technician to your workforce.
Sales calls can be included or excluded when you do a phone call search. Same with concern calls. These are two types of specific calls that can easily be excluded if you only want to see calls that result in jobs or service calls.
Once you have your filters selected, you can run your search. For each call, you can see if a job was created, what employee took the call, when it happened, what type of call it was, and the phone number associated with the call—all valuable information to see and review.
Identify Calls as Concern Calls for Easy Follow-Up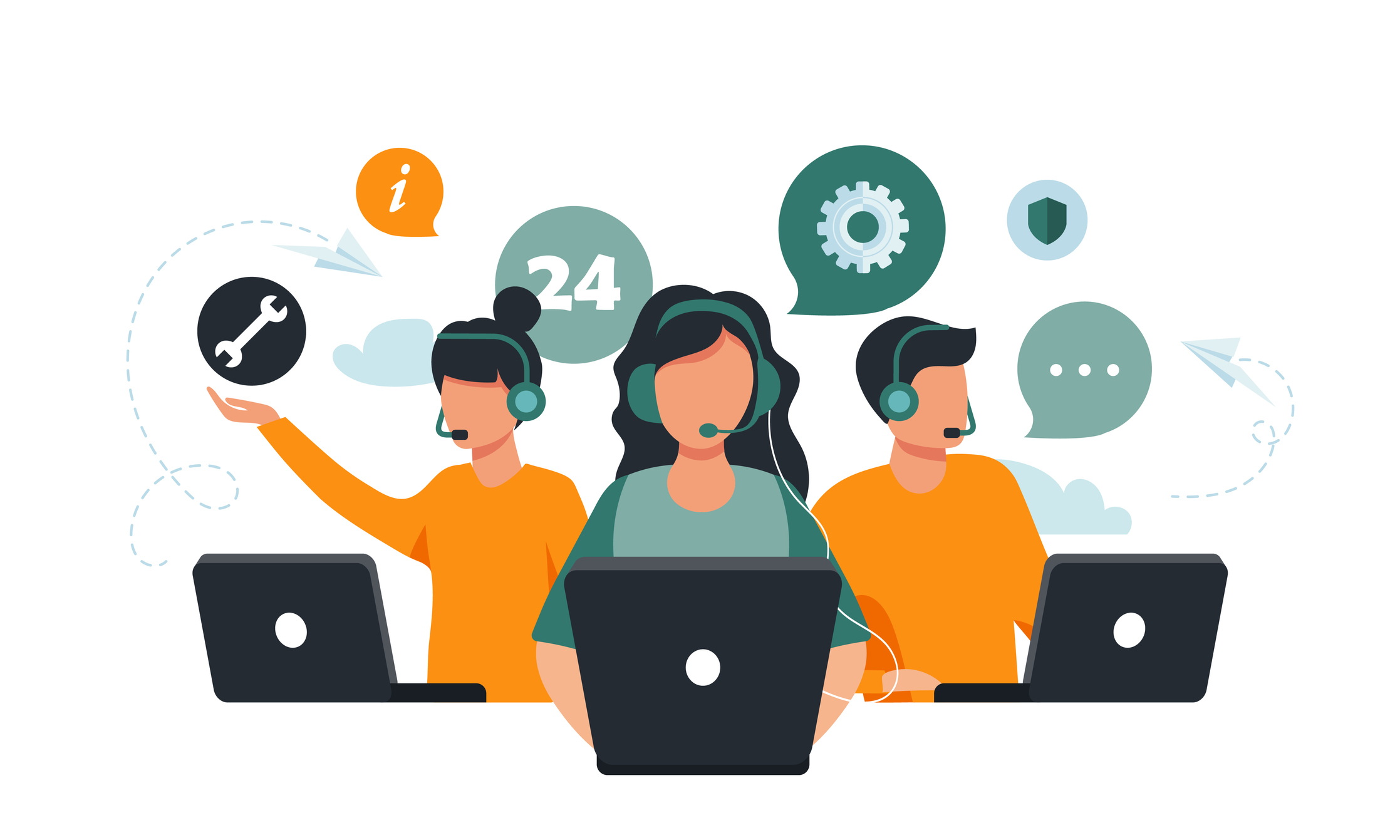 Concern calls, or calls requiring follow-up from your company, can be easily tracked within Successware. Think of concern calls as a "ticketing" system so you can quickly identify calls that need to be followed up on by a manager or other employee at your company.
An easy way to "assign" concern calls to the appropriate department is to create custom phone call reasons. If you offer HVAC and Plumbing services, you may assign all HVAC concerns to the call reason H-CRN and all Plumbing concerns to the call reason P-CRN. This will help each department manager easily identify the phone calls they need to resolve.
If you use this system, you can run reports on the number of concern calls each department is getting and see what percentage of total calls are concerns. You will also be able to see how quickly each department is resolving the issues and determine if additional training is needed to close the calls or prevent them from happening.
If you are a manager, you can quickly see all concern calls that need to be followed up on the Snapshot screen. Simply click the Concern Call button, and you will be taken directly to a list of all calls that require some follow-up.
If you are not a manager, you can get to the concern calls from the phone call review screen. Once you are in a concern call, or ticket, you will have access to any notes taken regarding the concern. You can read the call notes and check with any of your employees who may have dealt with the customer to get all the necessary information for the issue.
Once you have gathered all the information from your end, you can determine what you want the next steps to be. You will then have to contact the customer to offer your resolution, whether that be a discount, refund, or additional service. Once you have reached the customer and they have accepted your offer, you can enter in all notes of what you talked about. Then, when the refund has been issued, or coupon sent, you can mark the call as resolved and close it out.
View Complete Customer Interaction History
The phone call review screen is a powerful tool within Successware and helps our platform act as a CRM system. You not only have access to review phone calls on this screen but also on the customer record itself. When you open a customer record, you will have access to the customer's complete call history – all service calls, concern calls, sales calls, and other calls.
This call history is a great way to track interaction with your customers. You can quickly see all the reasons this customer contacted you, jobs that were booked, opportunities that were followed up on, and more. This is a great place to get a complete view of this customer's history with your company.
Thank you for stopping by for our "Did You Know…?" blog series. Was this helpful? Can we answer any questions or set you up with in-depth training? Click the below button to request additional training and to subscribe to our Did You Know blog series. You can also email us at didyouknow@successware.com with any additional questions.