After a long wait, the new Successware® platform is finally here! Our business management software was designed specifically for the trade industries and made to make your day-to-day operations more streamlined and efficient. Successware has given the platform a new look while keeping the same features and capabilities that you know and trust. We want you to have the best tools and resources to grow and manage your business.
With a fresh look, our new Successware platform will give you access to:
Extensive reporting dashboard with advanced analytic tools
Access to all your businesses data at the touch of a button
Dispatch assistant that makes finding the right technician for the job effortless
Intuitive call handling screen that allows for a seamless customer experience
Single sign-on and single payment
Intuitive, simple interface
Convenience – everything you need in one place
The new call handling screen will be more intuitive and allow you to collect customer information to help you schedule jobs more efficiently with a new look. It will also automatically enable update scripts and available appointment time slots as you enter information regarding the job, such as call reason, job class, and job type.
The new design is made for your convenience and business efficiency. The new drag and drop feature on the brand-new dispatch assistant will make it easier for you to assign technicians to their jobs. This feature lets you view who is available for the job, the travel distance between job sites, and the technician's skill set.
Our new Successware platform will be hosted in the cloud, giving your business the benefits of: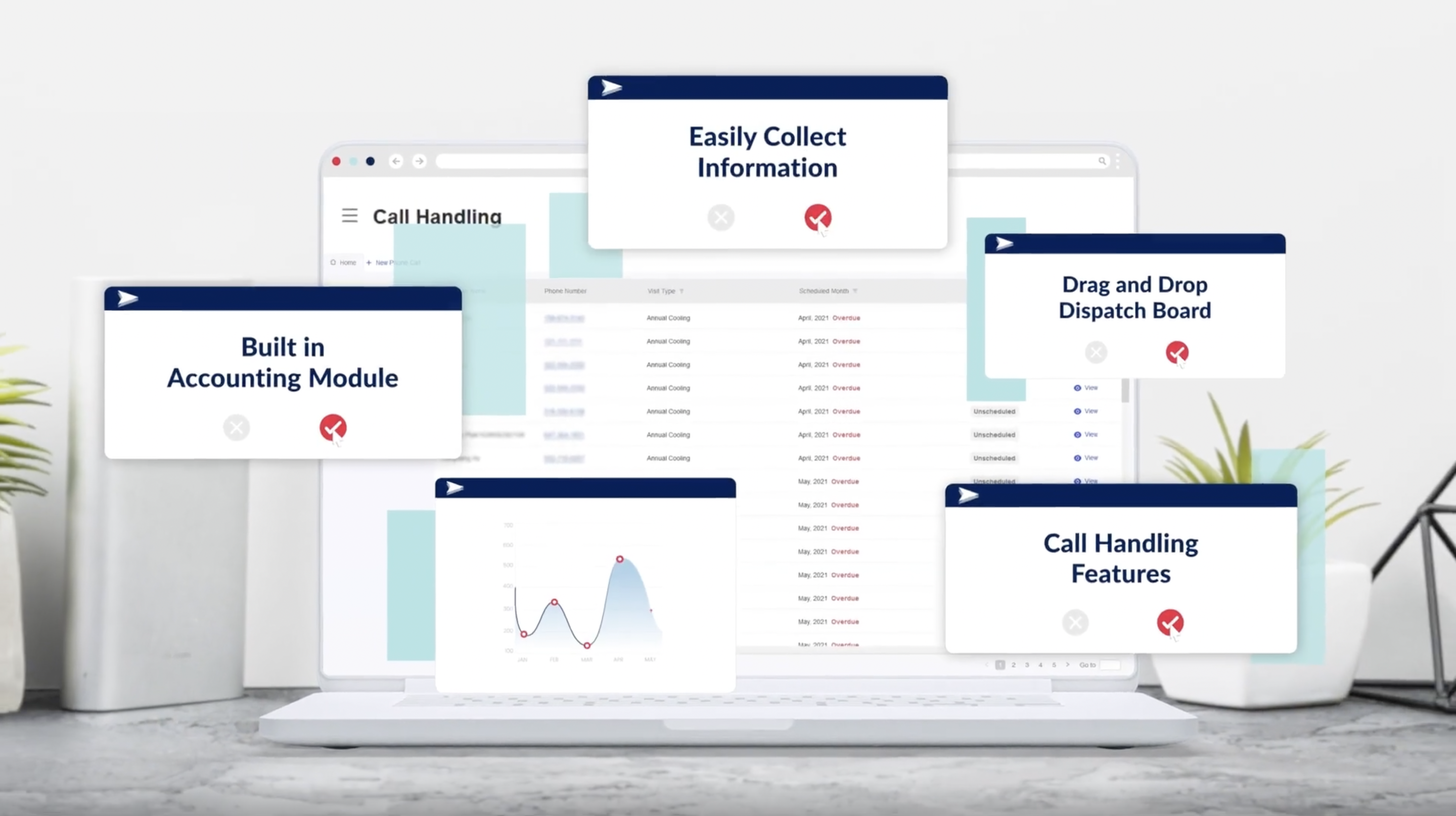 Increase Uptime
Scalability
Increased Security
Data Backup and Disaster Recovery
Latest Technology
Increased Performance
Freedom to Work Anywhere
Environmentally Friendly
If you want to learn more about the benefits of the cloud, be sure to check out our "Benefits of the Cloud" series!
Successware is here to help you manage and grow your business better. We want to help business owners take it to the next level with our fully integrated business management software and mobile application. The new platform will do just that, so get ready because it's here.