Going from an all-paper business to a platform software can be a significant jump for some small home service industry businesses. According to Sarah Vickers from Dale's Roofing, "don't be afraid. It is a leap of faith, but it is one that you will not regret." We were able to sit down with Sarah from Dale's and chat about how Dale's Roofing went from a small, paper-only business to a thriving roofing company, all with the help of Successware.
Dale's Roofing opened in 1986 by Dale Rector, Sr. in Rogersville, MO. It was, and still is, a family-owned and operated business that Dale started out of his garage. Dale's has grown significantly over the past 35 years to over 65 employees that all play a role in completing about 150-200 jobs per month.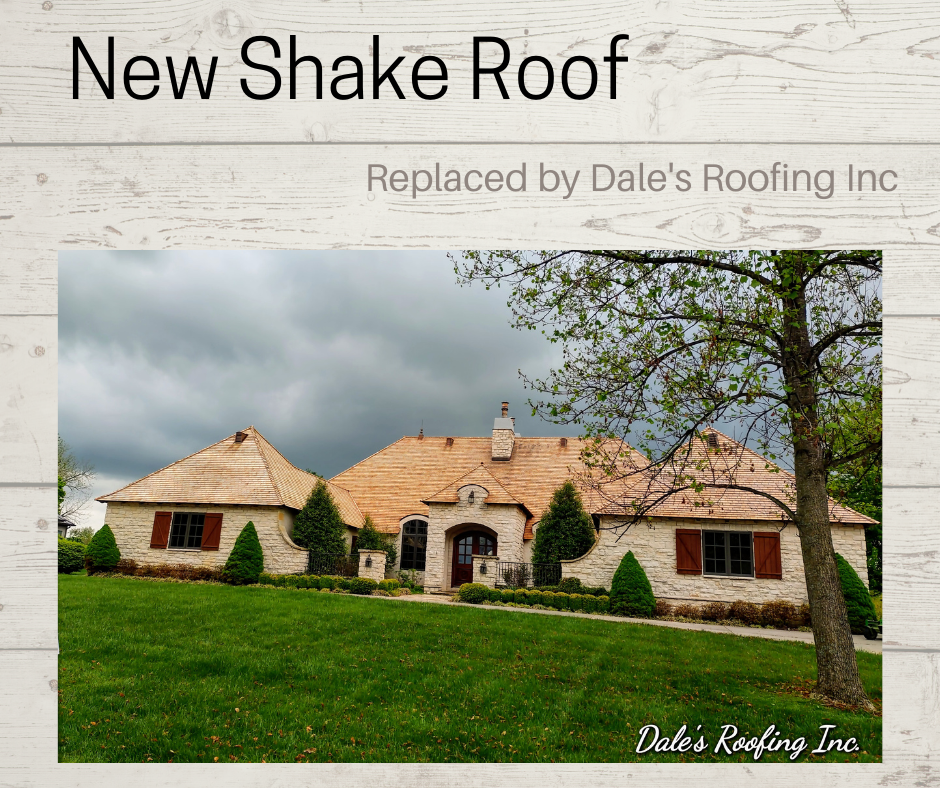 Dale's began using Successware as their business management software back in 2010. Before that, they were an all-paper business with a small, basic computer database they kept certain information in. Sarah described to us the challenges of being an all-paper business. They were experiencing duplicative customer entries, repetition, and wasted time having to flip through papers to determine if they had been to a house before.
Dale's decided they needed to "work smarter, not harder" and made the jump to Successware. "Successware stepped in, making it streamlined and seamless. It's very, very user friendly in looking stuff up and made a world of difference," Sarah told us.
When asked how the integration process went, Sarah said, "it was almost painless. They took our very basic computer system and were able to roll it over into creating customers in Successware for us." They were able to customize the platform to fit Dale's specific business needs, adding all their parts and equipment to get it where they wanted it.
Once Dale's customers and information were inputted into Successware, they could easily find all of their customer's data and see complete job history. Dale's uses everything from the call taking module, to checkbook, to the inventory manager.
Sarah's favorite features are all the back-end modules. She likes being able to look at a job or note and see who entered it. This brings a new level of accountability to their business because you can see who did what.
Dale's also uses the Dispatch board in Successware. They use it differently than an HVAC or Plumbing company would. Most of their roofing jobs are scheduled 2-3 weeks out, so they use the Dispatch board as more of a scheduling center. Sarah likes the color-coded zones on the Dispatch board, so she knows "who is where and that you aren't running them from one side of the state to another."
When asked how Successware has helped their business, Sarah said it has "made a huge difference on margins and making a larger profit." They can now track this data and see what is coming and going and what their margins are. They have also gotten back countless hours that were once spent searching for paper records and completing paper forms.
Sarah also utilizes the reporting system in Successware. She likes that you can pull a report for almost anything you are looking for, from how often you use a particular piece of equipment to general ledger entries and payroll reports.
Sarah, and the rest of Dale's Roofing, are excited to see what new features Successware comes out with next. Sarah appreciates how Successware is constantly updating its platform to make it a better product for its customers.
When asked Sarah's final thoughts on Successware, she said, "It gives you a new insight into your business. You can see things you might have missed or things you may have waited for your accountant to tell you; it's at your fingertips."