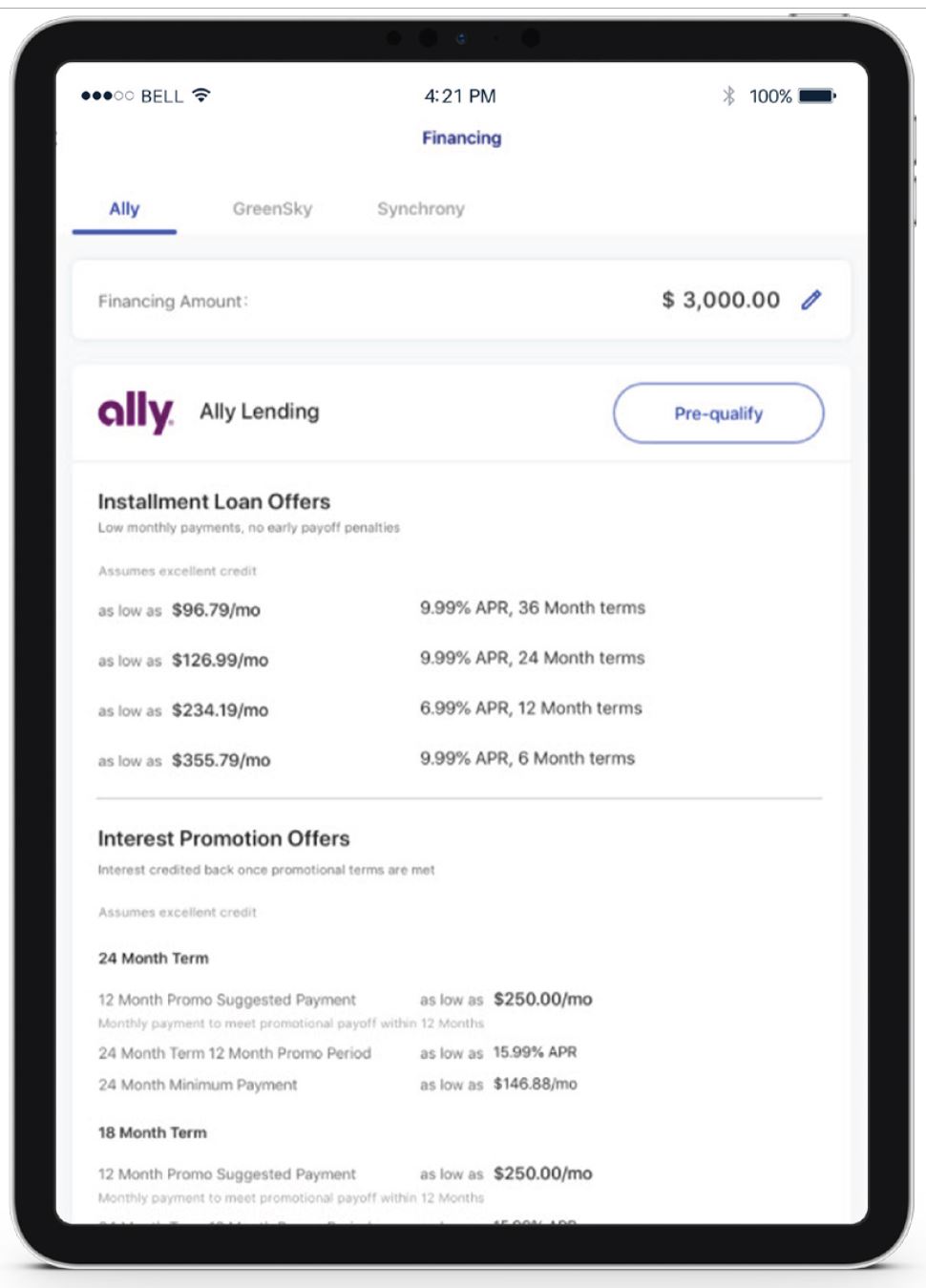 Enhanced App Features Three Powerful New Tools
Successware is proud to announce that the enhanced version of our mobile app, Successware Mobile 2.0, has officially launched! Our clients can now take advantage of the app's brand-new tools along with all the other features they've come to rely on.
Before we get into the details of our exciting new features (Customized Forms, Presenting Multiple Selling Options, and Integrated Financing), there may be some of you reading this who aren't familiar with Successware Mobile and what it does. Our state-of-the-art mobile app was designed to work seamlessly with the full Successware platform to create an all-in-one business management solution for contractors in the home service industry. Since its initial launch in July 2020, Successware Mobile has made start-to-finish job management easier for our clients while helping them increase sales.
Successware Mobile increases technicians' efficiency with features like multiple device notifications, remote timecard management, agreement sales and management, paperless invoicing, a mobile pricebook, and more. With the launch of Successware Mobile 2.0, our clients can access three powerful new tools that enhance your technicians' ability to close more sales and increase ticket size. Let's look at the new features and the value they bring to your technicians in the field.
---
Customized Forms
This feature allows your company to eliminate cumbersome and costly paper forms and collect important data digitally. You can create and configure customized forms to meet practically any need your business has. Once your forms are created, technicians can easily retrieve and complete them at any time.
Presenting Multiple Selling Options
Our options presentation tool allows technicians to increase average ticket size by presenting homeowners with a comparison of multiple options (i.e., Good/Better/Best). Using a tiered approach helps your customers feel more empowered in the sales process, leading them to make better informed decisions.
Integrated Financing
Powered by partnerships with Ally Lending, GreenSky, and Synchrony, our integrated approach to consumer financing allows technicians to present homeowners with options that they can apply for directly from the app. Your company can choose to work with one, two, or all three of our lending partners.
---
These new features were designed to help companies like yours increase efficiency and drive sales. "At Successware, our goal has always been to help our clients grow and manage their business. Our all-in-one system has evolved significantly over the years," said Bruce Lisanti, Successware's Chief Operating Officer. "The enhancements to our mobile app are one more incremental step in building the best and most complete set of tools in the industry. We have worked with our clients in the design of these enhanced features and know they will bring them substantial value."
Successware Mobile doesn't just help you run your business – it helps you grow your business.
If you'd like to see Successware and Successware Mobile in action, use the button below to request a live demonstration. If you have questions or want more information, call us at 888-272-8009.