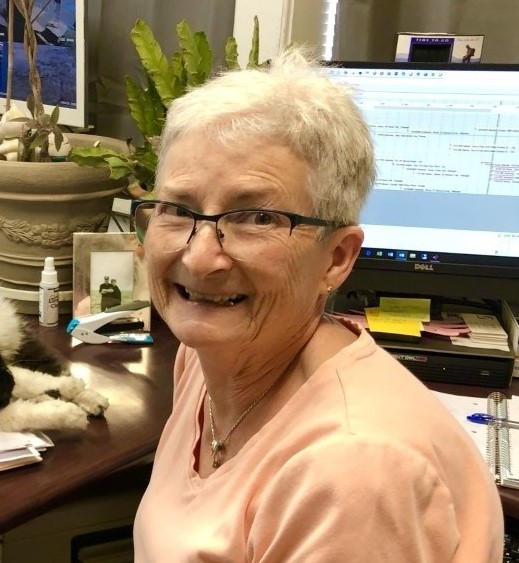 Judi Madden is the Owner, General Manager, and Chief Operating Officer of Madden Plumbing & Heating in Quincy, California. While her company may be small ("not one of the big boys," as Judi puts it), it has been a mainstay in the Quincy community for a very long time. On June 1st of this year, they celebrated their 44th anniversary (39 of them in the same building)!

More than 40 years in business is quite an accomplishment and, of course, there are many dynamics involved in achieving that kind of continued success. Judi readily admitted that Successware was "definitely" one of the contributing factors. In fact, she said that the Successware platform "made it possible to achieve the business success that we've risen to."

At different points in her long career, Judi has used many methods to manage her business. Her approaches have ranged from "pen, paper, and filing cabinets" to accounting solutions like QuickBooks…until she discovered Successware. "I would never go back to what we were doing before," Judi stated.

Judi and the Madden team have been with Successware for more than 17 years now, and she hasn't been tempted to look for a new software solution in all that time. Her main reason for staying with the platform for so long is a simple one: "Successware does everything I want and need it to."

When asked more specifics, Judi mentioned customizability among her favorites. As a smaller customer, she can choose only the functions that really matter to her. "I use the portions of Successware that make my life easy," she said. After a pause, she added that small companies like hers "should never be intimidated by [the platform] and everything that it has to offer."

Another plus for Judi is that Successware is user-friendly. The software makes handling customer calls "so simple." With just a few clicks on the keyboard, Judi can quickly determine if a customer or location is in her system. "And, because I have so much [historical] information in there, I can say 'Oh! You live at such-and-such house' and I have history on that house."

For Judi, having reliable historical data at her fingertips is "amazing." It allows her to "to find answers before clients even know what to ask." She continued, "It assists me in relationship building. By the time I have finished talking with somebody on the phone, I have booked a [job] call."

So, what else about Successware is critical for Judi? "The dispatch board is the thing that is most important to me," she said. She values being able to simultaneously track her customer jobs and her technicians. "It makes my daily game of 52-card pick-up so much easier."

Thinking of everything that the software platform has to offer led her to think of the support she gets from the Successware team. "Anytime I have a problem, I can pick up the phone and it's taken care of."

She happily recalled a story where she called the support staff with a complaint. "It was the only complaint I've ever had," she said.

And what was her complaint? "There was no spellcheck in the software." She admitted that she didn't expect much to come from her call, but she was pleasantly surprised to discover that spellcheck was soon added as a feature. "It was so wonderful," she said. "There was so much backend programming that had to be done, and they did it!" She added with a chuckle, "and that's especially hard when you're talking about spellchecking plumbing parts!"

Beyond the responsiveness of the support staff, Judi has also been pleased with the availability of training opportunities. She likes the variety of monthly online trainings. She and her staff have even "travelled to in-person trainings in Arizona and Buffalo, New York."

When asked in closing if she had any words of advice to companies considering Successware, she quickly replied, "Yes. Try it, you will love it!"

If you are ready to follow Judi's suggestion, contact our team to request a live demo today. You can also call us at 888-272-8009. We'd love to talk with you!