Did You Know | Integrated Accounting
Did You Know Successware has an integrated accounting system built directly into our platform, eliminating the need for your business to pay for a third-party accounting software? Did You Know you do not have to worry about any syncing issues with our platform since all your service history data is housed with your financial transactions and financial records?
Did You Know that by having your accounting built directly into your field service management software, you can save hours that were once spent making general ledger decisions for each transaction your business has to make?
Successware's accounting module was designed specifically for HVAC, plumbing, and electrical small businesses, and for people who do not have an accounting background. Our accounting processes follow Generally Accepted Account Principles, or GAAP, and operates on an accrual basis only. Everything from setup to accounts receivable and accounts payable to reconciling invoices is easy within Successware.
General Ledger Setup is Simple
At Successware, we make setting up your general ledger easy. Successware knows what accounts to post to the general ledger in a few different ways.
Default accounts are accounts Successware is designed to hit automatically. Since Successware was designed specifically for the trade industries, we also offer a deferred revenue account. This account comes in handy when dealing with agreement visits.
You would simply check a box when you sell an agreement saying you want to defer all agreement revenue. The revenue will go into a deferred revenue account where it will sit until you perform the agreement visit. Then, you will realize the income in the period the agreement visit, or work, was complete.
If you have a warranty or agreement that is expiring, you can recognize the revenue at the end of the period. Successware will alert you that it is expiring so you can make the necessary adjustments before year-end or before it expires.
Sale & Expense Type Automation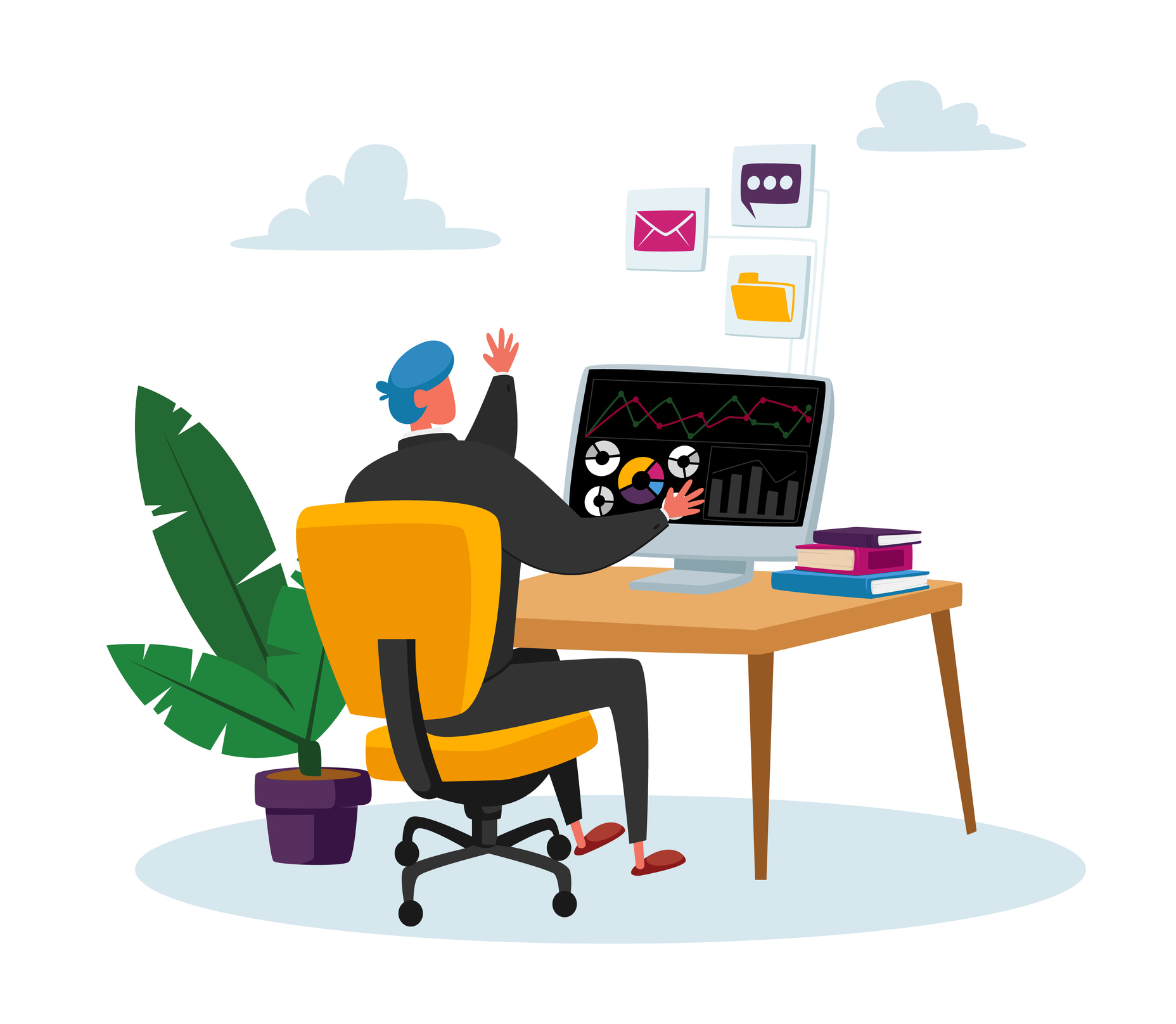 When you setup all your items, parts, labor, etc. into the platform, you will choose a sale and/or expense type and department for each. By doing this upfront, you will save countless hours that would have been spent manually selecting this information at the time of data entry when each job is complete. This may seem like a lot of work upfront, but trust us, it will pay off in the long run!
Sale types are assigned to things that your business sells. Expense types are used when you purchase an item for your business. Both sale and expense types point to a general ledger account and department so you can easily track your expenses and sales when you do your financial reporting.
Other accounting software systems make you select the sale type, expense type, and general ledger account at the time of data entry, which can lead to mistakes caused by human error. If your business has between 5,000 – 10,000 parts in your pricebook, and you have multiple jobs per day, this will lead to a significant amount of time that is spent making these general ledger and sale/expense type decisions. Successware eliminates that unnecessary work for you by automatically assigning at the time of sale.
With other accounting systems, your business will have to hire someone who specifically has bookkeeping experience for this method of accounting since the general ledger decisions are so important. With Successware, you have the option to hire a data entry specialist for this work since all decisions are made at the time of setup.
To make this process even easier, Successware comes prepopulated with sale and expense types and general ledger accounts based on your business type and needs, with the option to customize if needed.
Since you now will automatically have the department assigned to each transaction, you can easily run department profit and loss statements.
Adjustment Codes Makes Changes Effortless
Successware lets you manually control what general ledger account your transactions hit if it is a one-off expense or needs an adjustment. You can do so by using adjustment codes. Say you buy pizza for a lunch meeting - other accounting platforms will make you register the pizza place as a vendor in the software, but that is not necessary within our business management software.
With Successware, you can skip that step and assign it to receipt distribution, or miscellaneous money going out, through adjustment codes. Successware saves that vendor spots for ones that your business pays on a repeated basis.
You also do not have to build a receivables invoice for miscellaneous money coming in, such as rebates from a manufacturer, and can just use adjustment codes so it hits the correct general ledger account.
Straightforward Reconciliation with Successware Payments and Invoice Manager

When you are ready to close out an invoice, you can confirm the payment went through and then post the invoice. Successware automatically knows what general ledger entries to create. In the invoice manager, Successware makes it easy to see where your debits and credits went. As soon as you post a transaction, you can view the transaction in the general ledger.
If your business uses Successware Payments as your payment processor, then reconciliations just got a whole lot easier for you! Any transaction that is made through our platform will automatically tie back and reconcile, saving you hours per week. You are only required to do this for cash transactions.
If you use another payment processor, you will have to manually tie back each payment you receive in the software. You will have to reconcile the undeposited funds and make sure all lines up correctly before Successware allows you to properly close out for the day. This process can be cumbersome and time consuming.
Thank you for stopping by for our "Did You Know…?" blog series. Was this helpful? Can we answer any additional questions or set you up with in-depth training?
Click the button below to request additional training or to subscribe to our Did You Know blog series or newsletter. You can also email us at didyouknow@successware.com with any further questions.