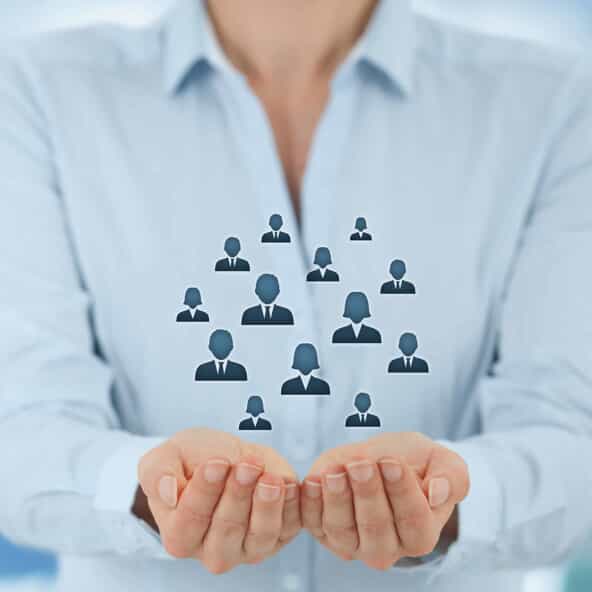 As a small business owner, you can't afford to leave money on the table. Successware gives you resources to mine your data and increase your revenue. Targeted marketing doesn't have to be difficult – you can take your existing customer data and turn it into dollars by using customer-based reports to generate marketing lists based on your customers' specific needs. The Successware platform helps you better understand your sales process so you can give your technicians the tools and confidence to drive more sales when face-to-face with a customer.
Every piece of existing and prospect client data in Successware can be used to market specific products and services to appropriate audiences. For example, by understanding your completed and anticipated jobs, you can build targeted campaigns based on the age of your customers' equipment, their history of repairs, or reusing advertising that customers have responded to in the past.
Successware's Marketing List Management Reports allow you to export customer information into targeted form letters, phone lists, and email marketing content. With this information you can create tailored campaigns resulting in higher closing rates and increased profits. You can even use this information to share exclusive offers and advanced pre-season maintenance opportunities with maintenance plan members via email or postcards. Organizing all your customer and project data is simple with Successware's Campaign Creation tool.
Remember, customer data is more than just a collection of facts and figures. Images and documents are also valuable. Successware's document and image capture functions allow technicians to store job photos and customer documents in folders that are linked to specific homeowner locations. What better way to track the amount and condition of equipment in a home? These images and documents help provide a comprehensive view of your completed jobs with an eye on future sales opportunities.
The Successware platform also makes engaging with your customers easy. Successware integrates with top reputation management solutions in the industry to keep you engaged with your customers by allowing them to provide valuable feedback about your company and team. This input can be used to measure the performance of your technicians, improve customer service, and generate more service leads.
Another benefit of the data in Successware is the ability to identify sales opportunities. While your field technicians are often the best identifiers of potential job prospects, Successware helps you identify and track job prospects by scheduling and reminding you of customer follow-up visits and calls. You can easily run reports to view how many times a technician has visited a location and noted future sales opportunities on the customer invoice.
Mining your data is also good way to identify customers who can benefit from a maintenance agreement. Selling these agreements is key to building a solid customer base and securing ongoing business. However, managing these agreements incorrectly can lead to frustrated employees and angry customers. That's why Successware provides useful tools to administer your agreements from both an operational and accounting perspective. With our Agreement Manager, you can schedule agreement visits, process periodic billing, and renew agreements with just a few clicks.
Put your customer data to work for you with Successware!
If you aren't currently using Successware and are interested in becoming a customer, please call us at 888.272.8009 or request a live demo.